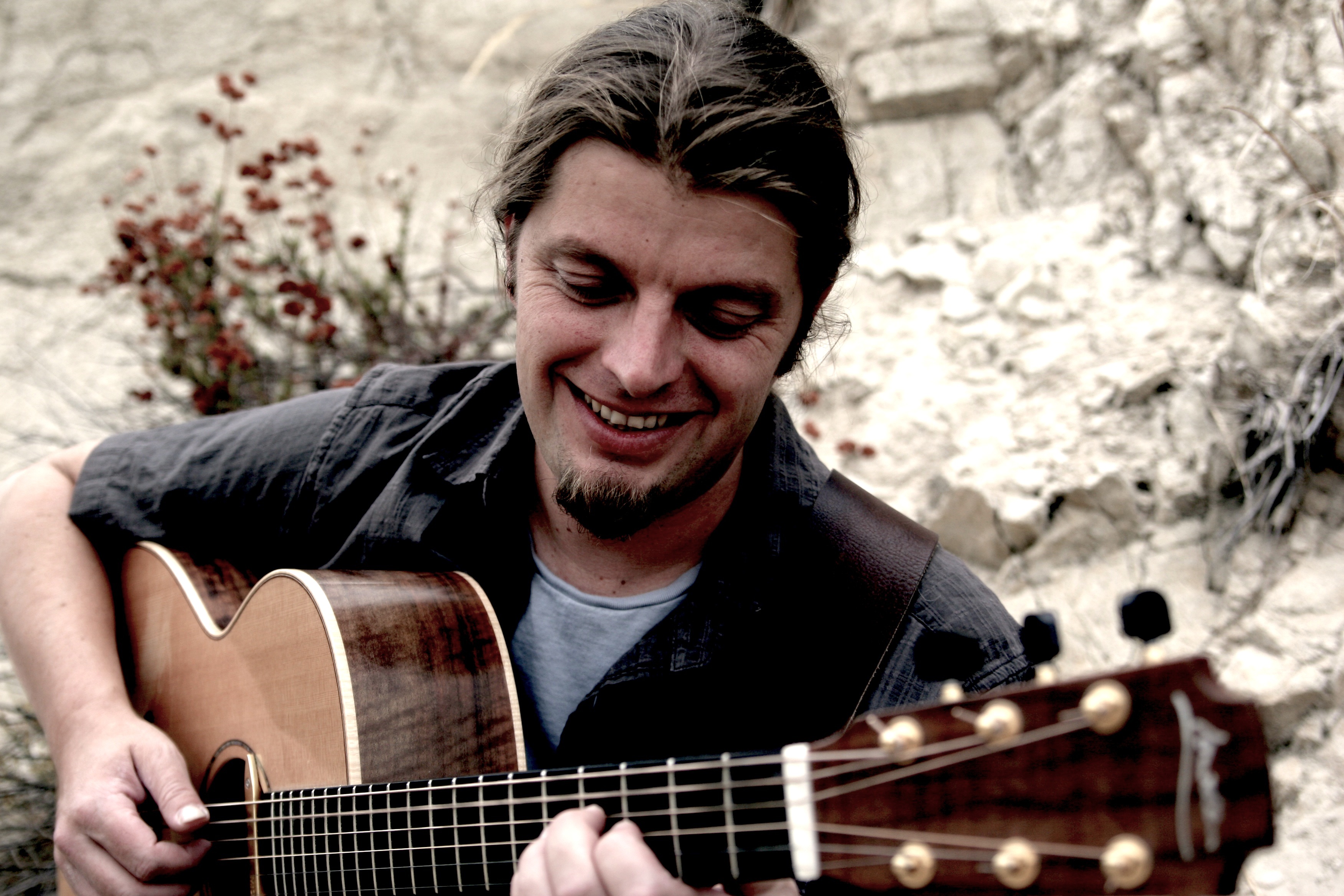 Support for Thomas Leeb@ Kofferfabrik, Fürth

| | |
| --- | --- |
| | August 19, 2017 |
| | 8:00 pm |
| | Fürth |
| | Kofferfabrik |
| | Google Map |
I am unbelievably pumped, and slightly terrified, to be opening for one of my musical heroes in my hometown in Germany! If you don't know Thomas, there are both German and English descriptions below, but his videos speak for themselves. Check a few of them out here:
Tickets are 10€ Pre-sale and 13€ at the door. You can get them here: Thomas Leeb Tickets
Ticketpreis is 10€VVK/13€ Abendkasse. Finden Sie die Link hier: Thomas Leeb Tickets
Thomas Leeb hat aus dem gleichen Grund wie alle anderen Dreizehnjährigen damit begonnen, Gitarre zu spielen: Er wollte Mädchen kennenzulernen. Bald verliebte er sich in das Instrument an sich, spielte sein erstes Solokonzert im zarten Alter von fünfzehn Jahren, und produzierte sein erstes Album mit siebzehn. Zwei Jahrzehnte später ist er immer wieder auf Besuch auf Festivals und Konzerten in Amerika, Südamerika, Asien, Europa und Südafrika und ist in vielen Gitarrenzeitschriften zu finden. Jedes Jahr unterrichtet Leeb Konzerte und Workshops in Universitäten und Musikschulen, und seine CD "Desert Pirate" ist von Acoustic Guitar Magazine als eines der "essentiellen Alben der letzten zwanzig Jahre" ausgezeichnet worden.
Sein eigentümlicher Gitarrenstil borgt genau so viel von Percussionisten und westafrikanischen Einflüssen wie von traditioneller Gitarrentechnik. Leeb bringt es fertig, das technische Feuerwerk der Musik dienen zu lassen und nicht umgekehrt.
Thomas Leeb picked up the guitar for the same reason as every thirteen-year-old boy: he wanted to meet girls. He soon fell in love with the instrument, played his first solo concert at the age of fifteen and released his first acoustic guitar album at seventeen. Leeb is a frequent performer at concerts and festivals in Asia, the Americas and Europe and has been featured in numerous guitar magazines all over the world. Every year, he teaches workshops and master classes in universities and colleges and his album "Desert Pirate" was voted one of the essential albums of the last twenty years by Acoustic Guitar Magazine.
His peculiar guitar style owes as much to percussive techniques as traditional fingerstyle guitar. What sets Thomas Leeb apart from some of his contemporaries is his ability to make pyrotechnics serve the music. Three years studying West African traditional music give him a sense of timing and groove that is unusual in a guitarist. All this has earned him a loyal world-wide following and influential fans such as Eric Roche who was his guitar teacher, "for about five minutes and then I heard him play", Jon Gomm awarded him "ten out of ten Gomms" and Guthrie Govan who thinks that "what Thomas does on an acoustic guitar probably shouldn't be legal."